Free 3D CAD models for the Duet v0.8.5 Control Board & Case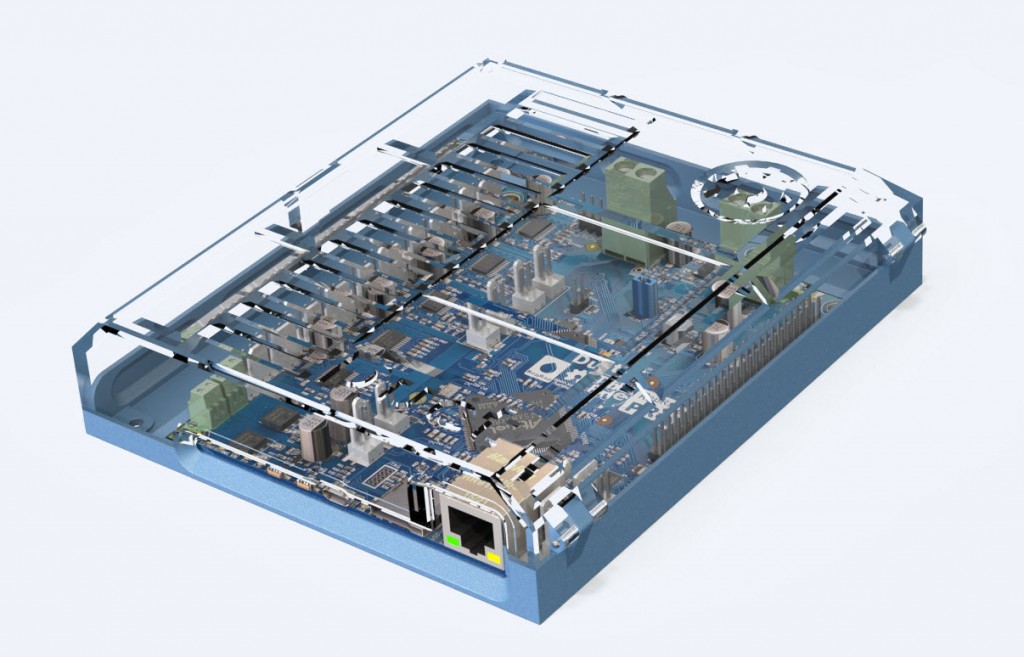 I decided to include upgrading to a 32 bit controlled as part of my ongoing modification to my Clone R1 last month.
In the end I chose think3dprint3d's Duet v0.8.5 control board based on the good things I've read and the RepRapFirmware that runs on it. I've also got their PanelDue 4.3 touch screen display which I'm very excited about.
Unfortunately electronics isn't one of my strengths so while reading up on things decided to 3D model the Duet v0.8.5, PanelDue and design suitable cases.
The photo realistic renders below are some of my best work to date.
After several iterations of the case, I finally arrive at one that printed and functioned well. Its early days and I'm sure I'll need to revise it further once I've fitted it.
Printability
I've designed the case to be printed without supports and with minimal warping when printed it ABS. I've only printed the case in ABS and have included 3 versions of the latch that may suit stiffer materials like PLA..
If you do print in ABS please remember to scale the case parts up to allow for shrinkage. I had to scale up by 1.009 for my current batch of ABS. Other print setting were –
Layer height : 0.2mm
Bottom Layers : 2
Top Layers : 3
Perimeters : 2
Infill : 15%
Download the CAD and 3D print files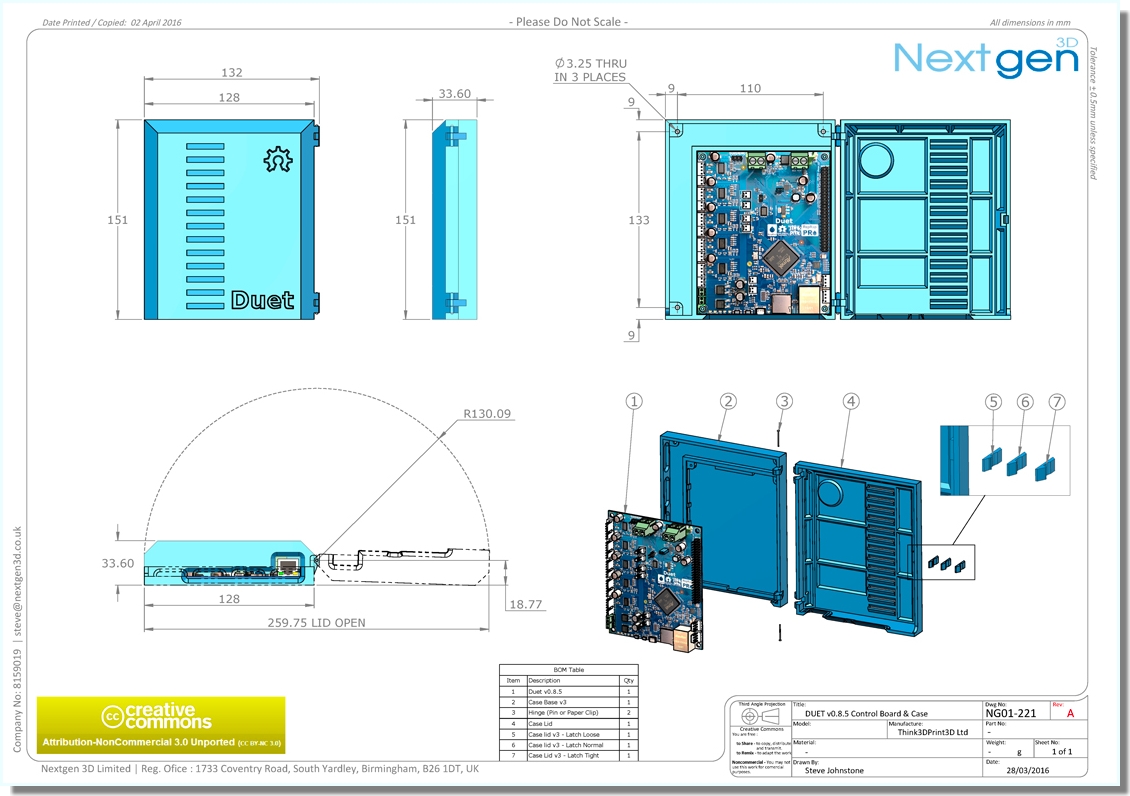 IGES Files (Duet v0_8_5 Board), STEP Files (Duet v0_8_5 Board), STLs (Duet v0_8_5 Case), eDrawings (Duet v0_8_5 Board) by Steve Johnstone is licensed under a Creative Commons Attribution-NonCommercial-ShareAlike 4.0 International License.
Based on a work at http://www.nextgen3d.co.uk/?p=1983&preview=true.